So 
you've been meaning to get down to

Sea Tea Comedy Theater...

But, let's be honest: you're busy! There is so much in life to experience! And money doesn't grow on trees!

We get it. That's why were hosting our first FREE SAMPLES! event to give you the chance to check out our space and see an improv comedy show completely free of charge. The only risk taking will be done by the improvisers who will be performing a show completely made up on the spot. To sweeten the deal, we're partnering with Costco to bring in some delicious free samples.

Drop in to Sea Tea Comedy Theater at 15 Asylum Street in Downtown Hartford on August 1st for some free samples from Costco and a 30-minute improv comedy show! The performances will start at 6:30 PM, 7:30 PM, and 8:30 PM. Come to one, two, or all three! Doors open a half hour before each show.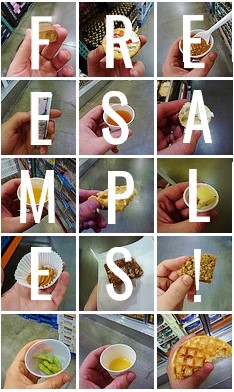 ===
Frequently Asked Questions (FAQ) about shows at Sea Tea Comedy Theater: https://seateaimprov.com/faq/