Improv teams compete for your votes in a no-holds-barred improv show. The audience chooses the winner that will return the following month!
Be a part of the CT Comedy Cage Match! In this competition, it's all about the fun.
ROUND 1: The Dinos vs. Basement Ghost (winner)
ROUND 2: Blind Date vs. Basement Ghost (winner) vs. Earth 2
ROUND 3: Basement Ghost (winner) vs. Average Age 50
ROUND 4: Magical Boy Transformation vs. Basement Ghost (winner) vs. Mystery Switch
ROUND 5: Basement Ghost vs. The Hall of Presidents (winner)
ROUND 6: Less Lonely Boys vs. The Hall of Presidents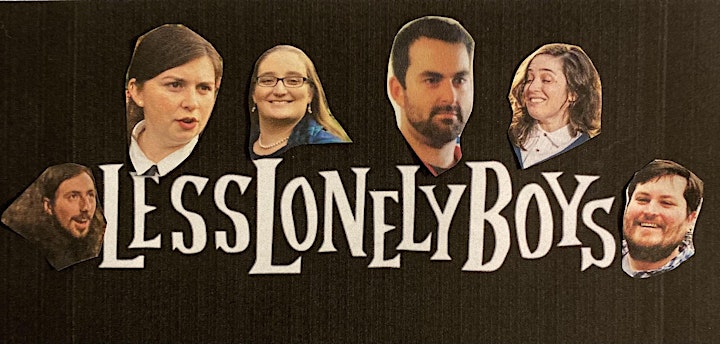 Less Lonely Boys is Hartford based improv team made up of Drew Bligh, Matt Francis, Casey Grambo, Brenna Harvey, Josh Moberger, and Stephanie Moreland. They are a 3 piece band of siblings, but have decided to leave music to focus on their comedic stylings.
The Hall of Presidents is a group of six history buffs who early on discovered that they have an inordinate amount of presidential knowledge when compared to the average person. Despite the name of their group, their improv may or may not necessarily contain presidential history or be about events pertaining to the current President or even be politically based. This group looks forward to walking 4 miles, uphill, both ways in the snow, while toting a pipe and a top hat on their trek to the Sea Tea Comedy Theater to perform long-form improv, promise things they can't possibly live up to, and secure your vote. Thank you, and God bless America.