The classic card game comes alive in this wickedly entertaining improv show that features all the spells you love to cast!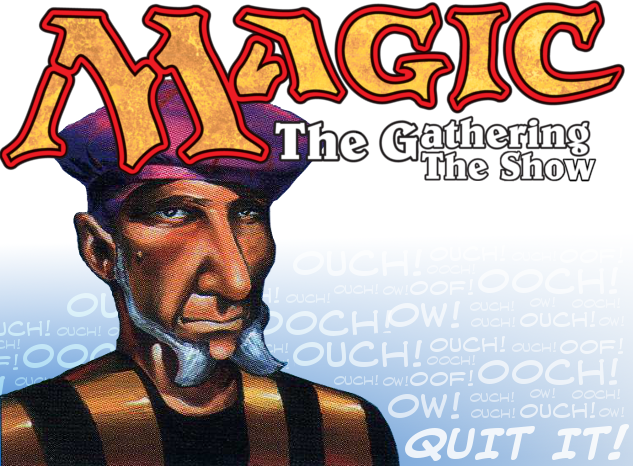 Magic: The Gathering: The Show is a fully improvised theatrical performance that takes the world's most beloved collectible card game and turns it into an unforgettable comedy experience.
Two mighty wizards, created from audience suggestion, do battle and turn every card into a story. In each one-of-a-kind show, the audience can see anything from the hilarious home lives of minotaurs to the discovery of ancient artifacts by prodigal sorcerers.
Join us and witness your favorite game come to life!
---
Frequently Asked Questions (FAQ) about shows at Sea Tea Comedy Theater: https://seateaimprov.com/faq/