The Backline - An Improv Podcast
Winner of the 2018 Canadian Podcast award for Outstanding Educational Series!
Canadian Comedy Award winners and Second City alumni Rob Norman and Adam Cawley discuss weekly improv-based topics based on a theme every Wednesday since 2014.
Come see a LIVE episode of The Backline at Sea Tea Comedy Theater in Hartford, CT!
Recent episodes of The Backline have focused on "Playing to the Top of Your Intelligence", "Bulldozing", "Tips For Producers", "Breaking the Scene", and how an "Old Team" handles a "New Player".
The Backline Podcast: https://apple.co/35jFuRv
Here's what some improv theaters have said about The Backline Podcast:
"Rob and Adam have a gift for clarity of expressing how to improv well. They make complex concepts really easy to immediately make part of anyone's improv repertoire. Their positive energy is infectious and they made the ITS improv scene stronger for only having been in Sydney for a week. They're coming back." - Cale Bain, Artistic director Improv Theatre Sydney, Australia
"The Backline workshops were an enjoyable and intense introduction to Toronto's unique take on philosophy of play. They inspired us to harness the musicality of a scene and compose beautiful pieces together. The Amsterdam improv community can't wait to have them back for an encore of high-octane hilarity!" - Isaac Simon, Artistic Director Impro Ganga Amsterdam
"Watching Rob and Adam do improv is like witnessing two souls reincarnate through yet another ridiculous life together. They are magicians who don't keep their tricks to themselves. A workshop with them is a crash course in the principals of improv magic." - Agniezka Loza, Improv Comedy Copenhagen
"Adam & Rob came to teach in Norway four weeks ago and we are all still talking about it. They make everything so clear, demonstrating the full range of human relationships with nothing but a chair. We were mind blown by their refreshing take on improv and how easy improv becomes when we start with the fun." - Aree Witoelar, Artistic Director, Improv Neuf, Oslo, Norway
"Rob & Adam killed it in Montreal both on stage and in the classroom. Their show was funny and daring." - Marc Rowland, Artistic Director Montreal Improv
"During the workshops I started to get separation anxiety with my notebook. Every time I put it down, Adam and Rob created another 'aha' moment I had to write down. Adam and Rob's approach simplifies scenes and answered all my questions with a 45 second example. I've had the opportunity to train with amazing instructors over North America. It was a treat to have world-class instructors in my back yard." Covy Hollad, The Kinkonauts, The Improv Guild Calgary
"They were really helpful when tackling our needs to understand and learn longform and an introduction to sketch writing. We had a blast talking about improv and an exchange of different point of views and experiences. We'll welcome them anytime!" - Sara De Lille, founder Tobogan Improv, Mexico City
"Adam and Rob put on a hilarious, professional improv show that's accessible to new audiences and a masterclass by itself for watching improvisers. Our students always walk away feeling like they've learned something practical." - Chris Hannay, Director, The Improv Embassy (Ottawa)
"Adam & Rob brought so much knowledge and experience when teaching, they are supportive when encouraging their students to take risks or try something new in writing or Improv. And an Amazing show! Grounded, exciting work to watch on stage. They both are seasoned trained professionals, that bring so much to the stage with characters and story!" - Jenna Goldade, AD: Bullskit, Red Deer Alberta
---
Adam Cawley is an alumnus of The Second City Mainstage, The Just For Laughs Festival and a three-time Canadian Comedy Award Winner. He co-hosts the weekly improv tutorial podcast: The Backline and won BEST MALE IMPROVISER at the Canadian Comedy Awards. Adam lives in Los Angeles, is an instructor at The Second City Hollywood and came be seen in recurring roles on Baroness Von Sketch Show (IFC) and is a writer and actor on the Emmy Nominated, Workin' Moms (Netflix Original).
Rob Norman is an award-winning improviser, Second City alumni, author of Improvising Now: A Practical Guide to Modern Improv, and co-host of The Backline podcast. Currently, Rob is the host of the CBC radio program Personal Best.
Adam & Rob perform together as "RN and Cawls".
RN and Cawls in London: https://vimeo.com/301915687/75b5168a20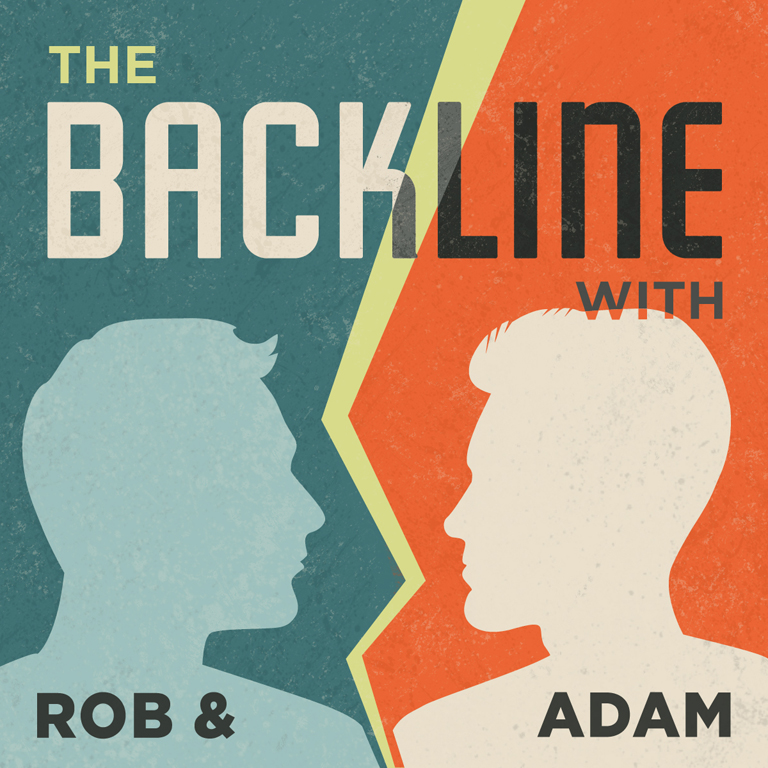 ---
Frequently Asked Questions (FAQ) about shows at Sea Tea Comedy Theater: https://seateaimprov.com/faq/