Come see a hilarious retelling of Charles Dickens's Christmas classic twist! This show combines your suggestions with the improvisers' imaginations to create a performance of A Christmas Carol like nothing you have ever seen. What if Scrooge owned a pet store? What if the Ghost of Christmas Past was a Film Noir detective? What if Tiny Tim wasn't so tiny? Come find out and see how your suggestions tell an all new tale of how Christmas can (or can't!) change Ebenezer Scrooge's life!

An Improvised Christmas Carol was developed by Randy Dixon in 1985 at the Market Theater in Seattle's historic Pike Place Market. It's been performed every year since. This year's Connecticut cast includes Bryan Thurston, Greg Ludovici, Nate Gagnon and Casey Grambo of Hartford; Claire Zick and Kevin MacDermott of West Hartford; Dan Russell of Farmington; and Matt Saccullo of Wethersfield. MacDermott is featured as Ebeneezer Scrooge.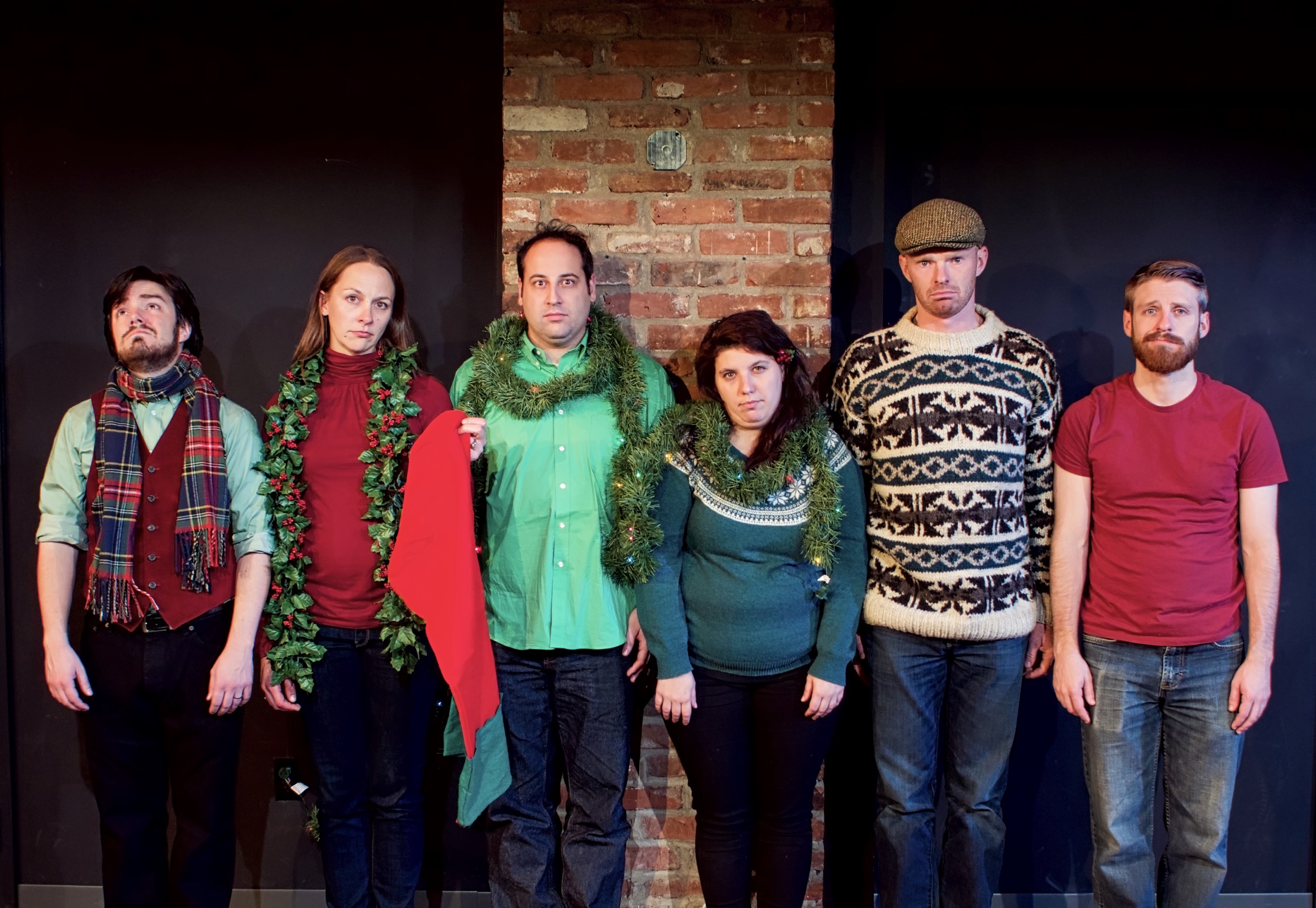 Performances are at Sea Tea Comedy Theater, 15 Asylum St, Hartford, CT. Show dates and times are listed below.
Adults $18; Children (under 16) $10

December 12 - 8:00 PM
December 13 - 8:00 PM
December 14 - 8:00 PM
December 15 - 2:00 PM (Family Show)

December 19 - 8:00 PM
December 20 - 8:00 PM
December 21 - 8:00 PM
December 22 - 2:00 PM (Family Show)