What About Your Friends is a podcast featuring long-time friends Charneil & Frankie.
Humor sets the tone as the duo tackles relationships, social issues, current events, and pop culture. All through the lens of queer men of color.
Join them as they laugh through their "Timelines & Tragedies" segment as they poke fun at internet trends and joke about celebrity mishaps.
Be a part of the show during "Inqueeries"' where the audience will have an opportunity to ask Charneil and Frankie their thoughts on life, love, work, and all things in between.
Witness self-care in action as the two friends bring it home with "Rent Free". The part of the show where they discuss everything that's been weighing on them, or as Charneil will say, "the things taking up space in their head". You can join in on this as well and vent your frustrations as well.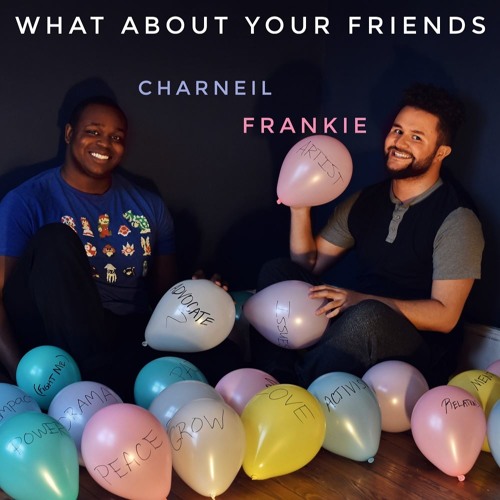 What About Your Friends is all over the internet:
Patreon: https://www.patreon.com/whataboutyourfriends
SoundCloud: https://soundcloud.com/what-about-your-friends
iTunes: https://itunes.apple.com/us/podcast/what-about-your-friends/id1165194275
Twitter: https://twitter.com/WAYF_Podcast
Twitter (Charneil): https://twitter.com/charneilb
Twitter (Frankie): https://twitter.com/frankielrivera
Instagram: https://www.instagram.com/wayfpodcast
Facebook: https://www.facebook.com/whataboutyourfriends
===
Frequently Asked Questions (FAQ) about shows at Sea Tea Comedy Theater: https://seateaimprov.com/faq/