Your favorite fake podcast hosts are back to deliver another live podcast show.
Yes, it's the World's Dumbest Podcast! Your hosts Brian Hines and Brian Quagan of Brain's Song will transform the Sea Tea Comedy Theater stage into a podcast about something. What is that something? You decide!
Featuring improv comedy from Robot Love.
This event description is brought to you by GloveCase. They'll ship a case of 125 gloves to your house, you pick which ones you like and send the rest back. Only $9.99 a month. Use keyword: DUMB when ordering.
Additional sponsorship provided by That Guy Mark. Whatever happened to that guy Mark who sat behind you in History class? He doesn't have a Facebook or a LinkedIn. Re-connect with Mark for $9.99 per month. Use keyword: DUMB when ordering for additional discounts.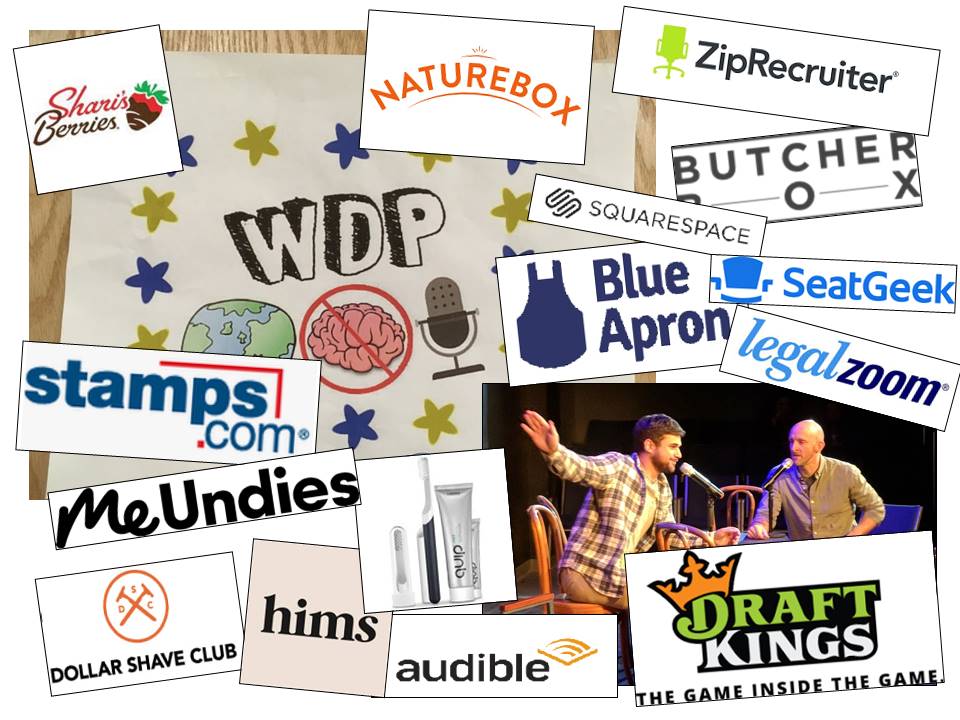 ===
Frequently Asked Questions (FAQ) about shows at Sea Tea Comedy Theater: https://seateaimprov.com/faq/