Come join Sea Tea Improv for the show where we interview interesting special guests and then turn those stories into improv comedy scenes!
Past Chatterbox guests include radio host/columnist Colin McEnroe, CNN analyst/former FBI agent Asha Rangappa, rapper/punk-folk musician Ceschi Ramos, romance author Kristan Higgins, LEGO Master Builder Dan Steininger, a slam poet, a group of mall Santas, a James Joyce scholar, a taco restaurant chef, a doctor/lawyer a ukulele-playing storytelling chemist, an eclectic family, improvisers, stand-up comedians, sketch comedians, a literal baby, artists, a poker player, a barbershop quartet, ballerinas, acoustic guitarists, stories from our audience, and more!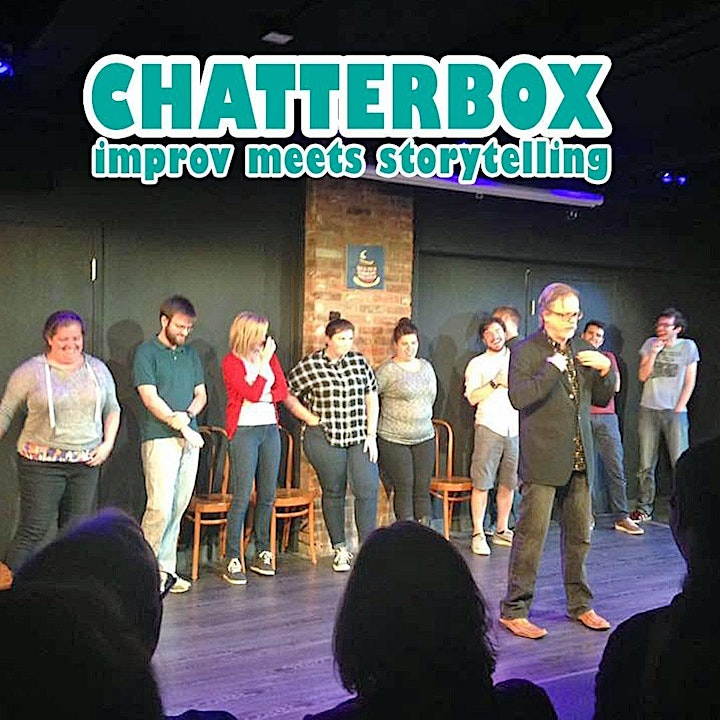 COVID-19
Sea Tea Comedy Theater requires proof of vaccination to enter. Vaccine cards will be checked at the box office; photos of your card will be accepted. All performers and staff are fully vaccinated. As always, if you are feeling sick, we will exchange or refund your tickets at no cost.
Sea Tea Improv is committed to keeping you safe, and we highly recommend that you keep a photo of your vaccine card on your smartphone so you'll always have it with you. Thank you for working together to keep our community healthy and safe.