Your favorite log-truck crashing, rollercoaster collapsing, Rube-Goldberg-murdering horror franchise is now… improvised!
Watch as our seasoned cast performs an entirely improvised Final Destination film based on your suggestions.
Beware of missing this show, as it may set off a chain reaction that puts a flaw in death's grand design and leads to an elaborate death at like, an abandoned Circuit City or something.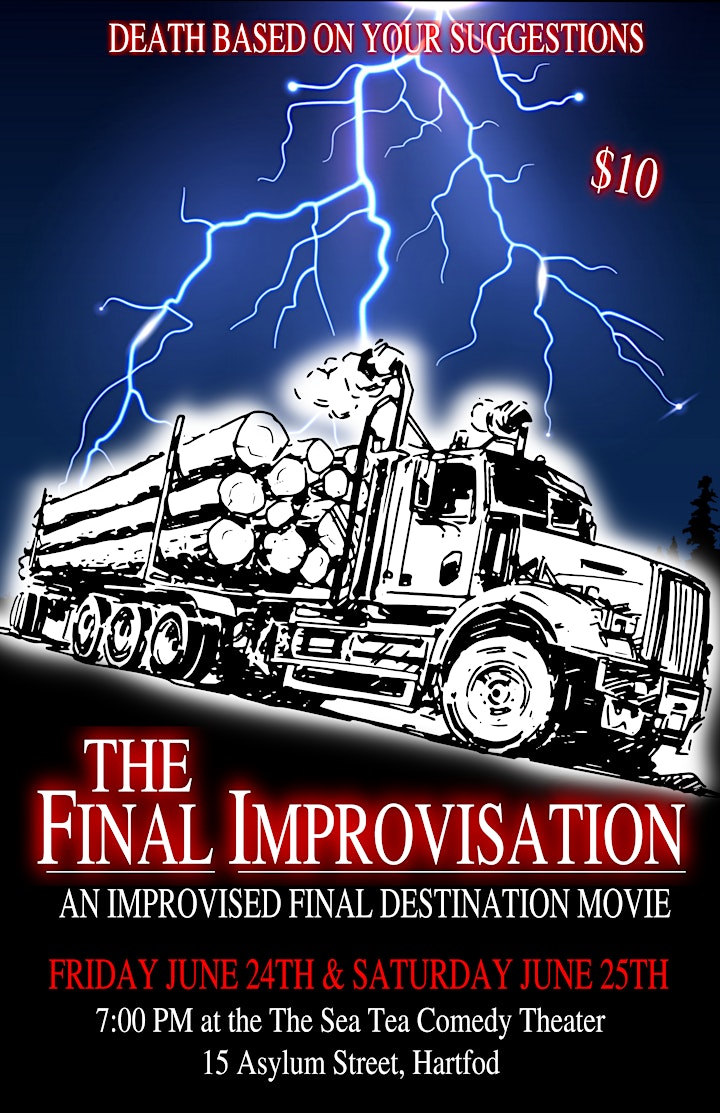 COVID-19
Sea Tea Comedy Theater requires proof of vaccination to enter. Vaccine cards will be checked at the box office; photos of your card will be accepted.
Masks are also required unless eating or drinking. All performers and staff are fully vaccinated. As always, if you are feeling sick, we will exchange or refund your tickets at no cost.
Sea Tea Improv is committed to keeping you safe, and we highly recommend that you keep a photo of your vaccine card on your smartphone so you'll always have it with you. Thank you for working together to keep our community healthy and safe.