Two teams compete for your votes in a no-holds-barred improv show. The audience chooses the winner that will return the following month!
Be a part of the CT Comedy Cage Match! In this competition, it's all about the fun.
ROUND 1: STOAT vs. Average Age 50 (winner)
ROUND 2: Average Age 50 vs. Dad Jokes (winner)
ROUND 3: Wow, Sure! vs. Kinpump (winner)
ROUND 4: Kinpump (winner) vs. Fairfield of Dreams
ROUND 5: Kinpump vs. Magical Boy Transformation (winner)
ROUND 6: Magical Boy Transformation vs. Blind Date
Josuel Rosario and Josh Wells are seemingly normal people and improvisors, but when they take the stage they transform into the SUPER POWERED, ULTRA ENERGIZED and MEGA ANIMATED team of MAGICAL BOY TRANSFORMATION! Sea Tea's resident Anime Two-Prov team will create a brand new anime based off of your suggestion of what YOU want to be the GREATEST at! Then before your eyes, they will unravel a fully realized anime story arc that will have you amazed, delighted and probably confused, LIKE ANIME! Then afterwards back to being seemingly normal dudes until next time Magical Boy Transformation takes the stage!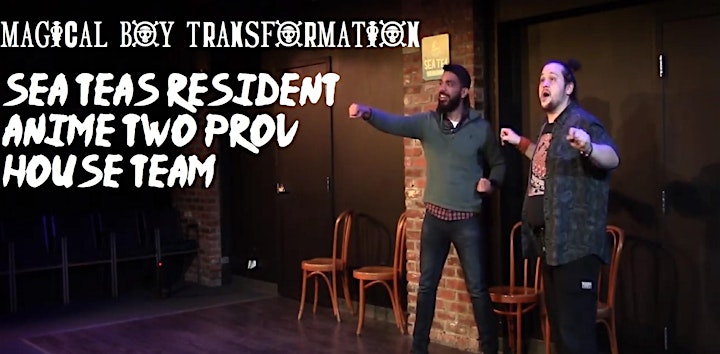 Blind Date is a group that first performed together at auditions to become a house team for the Sea Tea Comedy Theater in Hartford, CT. Since then, the group has become close friends performing monthly and continuing their journey to complete a perfect Harold.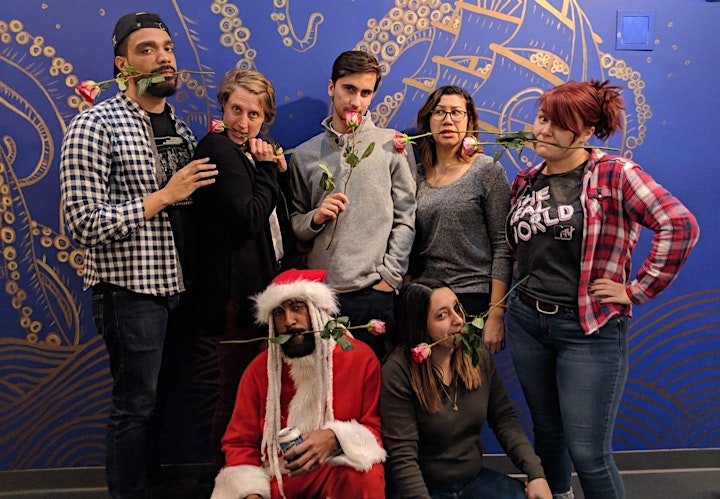 COVID-19
Sea Tea Comedy Theater requires proof of vaccination to enter. Vaccine cards will be checked at the box office; photos of your card will be accepted.
Masks are also required unless eating or drinking. All performers and staff are fully vaccinated. As always, if you are feeling sick, we will exchange or refund your tickets at no cost.
Sea Tea Improv is committed to keeping you safe, and we highly recommend that you keep a photo of your vaccine card on your smartphone so you'll always have it with you. Thank you for working together to keep our community healthy and safe.