Two teams compete for your votes in this no-holds-barred improv show. The audience chooses the winner that will return the following month!
Be a part of the CT Comedy Cage Match as it returns after a COVID-break!
In this competition, it's all about the fun.
ROUND 1: STOAT vs. Average Age 50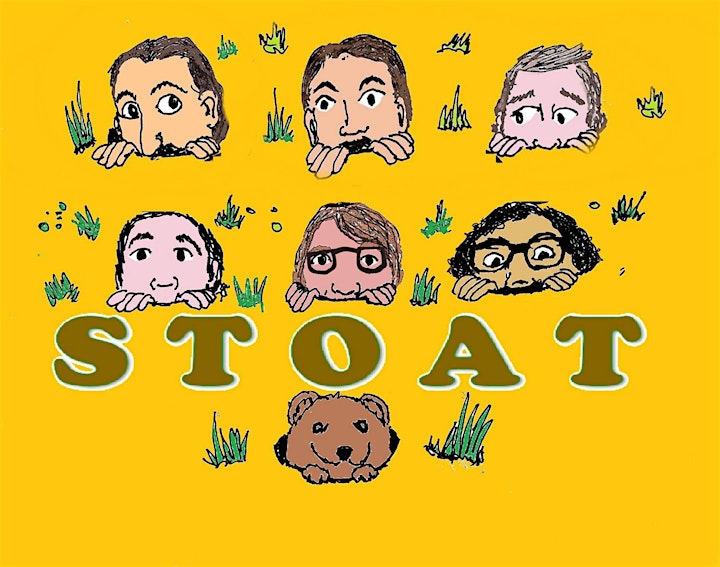 STOAT
When STOAT wins Cage Match they're going to go to Disney World, Las Vegas, Antarctica, and your house, uninvited. They're going to eat all your snacks and make you sleep in the guest bed because they're "allergic to seldom-used rooms" and "would feel more comfortable sleeping in the biggest bed in the house". They'll be gone before you wake up, and will have made themselves delicious egg sandwiches with mayo and sriracha. For you they've poured a bowl of cereal that has been sitting out for hours.
Average Age 50
We, Josh and Jack, are two varietals blended together four years ago to create Average Age 50, which keeps getting subtler, mellower, and more sophisticated--but never old! Our fans say they love watching our scenes because we so enjoy each other's company and playing together. That fits right in with our goal as friends and fellow players. We've found that when we have fun, the audience has fun. And we always have fun!
COVID-19
By order of the City of Hartford, masks are required for all attendees, regardless of vaccination status, unless currently consuming food or beverage.
Our staff and performers are fully vaccinated. When our performers are on stage, they may take off their masks, as permitted by the City of Hartford for persons who are fully vaccinated and performing in theater.